If there is one specific service that separates 1sixty8 media from our competitors, it would be the relevant content we create. The reality is, there are hundreds, if not thousands, of options when it comes to picking someone to build your business a great-looking website. Flashy graphics and a cool modern design are nice once a visitor gets to your page, but those features won't lead them to you. Plain and simple, website content is king.
Why You Need a Website
Long ago, we all had a big book of phone numbers and advertisements for our business called the Yellow Pages. When a consumer wanted to find a business, they would open the book, look under the category of their choice and choose whom to contact based on the information in the advertisement. The Internet has replaced the Yellow Pages, and search engines like Google, Bing and Yahoo do the searching for us.
If someone is looking for a new radio, window tint or a remote starter, they'll search for those terms. The search engine determines if your website matches their query.
My Website Looks Awesome!
Congratulations! We love visiting websites that look good. Do you think those graphics are attracting clients through Google? It would be nice if they were, but Google and the other search engines aren't quite that smart, yet. The key to search engine ranking is content.
Website Content Attracts Clients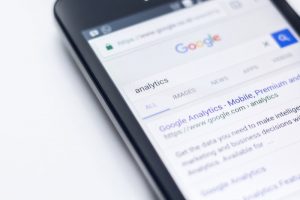 The Content Team at 1sixty8 media includes experts from the mobile enhancement industry. We have store owners, sales representatives and technical experts with more than a century of combined experience. The content we create is very specific to the topic you request. If you ask for an article on Bluetooth, you won't find us talking about speakers or dash cameras. The terminology used in the articles we create is chosen carefully to align with what consumers search for, not what fellow industry professionals call our products and services.
The Gift That Keeps on Giving
There are three benefits to adding content to your website on a regular basis. While the people behind search engines refuse to share all the secrets as to how they work, we know that a website with ongoing fresh content ranks higher than one with a fundamentally static design.
Fresh content means that you have shared new information. The topic could be your latest project, a new product or a new technology. If you are sharing valuable information, clients will find it. In fact, clients appreciate that you share valuable information for free.
Most importantly, once you have posted new website content, it's there permanently. Unlike a Facebook post or tweet that gets buried quickly beneath pictures of dinners and cute cats, articles on your website continue to offer relevant information for visitors. Don't believe us? Try to get something removed from Google.
You may have noticed while trying to keep up with Justin Bieber or Jimmy Fallon by searching their latest antics that search engines don't directly provide links to Facebook, Twitter or Instagram. Social media is an important part of your marketing plan, but it shouldn't be the focus.
Smarter Than The Average Bear
Many people think that they can fool search engines with meta tags and other SEO (Search Engine Optimization) tricks. For example, burying the same words or phrases repeatedly in a website is called keyword stuffing. That used to work, in the early '90s. Modern search engine algorithms penalize you for these techniques.
At the top of any chart that outlines the keys to a successful website are a properly designed website and great content.
Content is More Than Words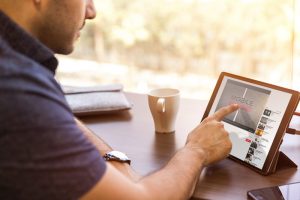 It's no secret that Google and the other search engines love video content as much as text. A quick YouTube video with a classy introduction can do wonders to share your brand and your knowledge with potential clients. Having us write a little introduction to the video link would be the icing on the cake.
You know that Google owns YouTube, right?
Start on the Path to Website Success
If you are in the mobile enhancement industry and are looking for the easiest way to populate your website with premium content, get in touch with the team at 1sixty8 media. We have several easy-to-implement options available. You can reach us using our Contact Page. We look forward to hearing from you!