Resource Library from 1sixty8 media is a great way to add a consistent flow of amazing content to your website. Our team of mobile electronics industry experts creates timely and relevant articles that will inform, educate and entertain visitors to your site. Read on to find out more about how we can increase your website's traffic and help brand you as an expert in your market.
Resource Library Topics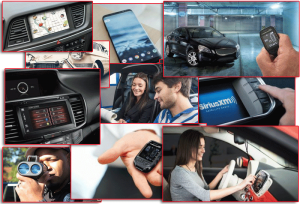 The articles we produce are designed to provide consumers with information about the latest technologies, explain technical details or provide insight into why a professional mobile enhancement retailer is the best choice when it comes to accessories and upgrades for their vehicle. Topics have included how to choose audio system components, behind-the-scenes details about vehicle integration processes and discussions about radar and laser detection, window tint and paint protection film. We've even created articles about the history of car audio, giving readers a glimpse of the past and a look at the future of our industry.
But what if your facility doesn't tint windows or offer radar detectors?  We have that covered.  Our platform will only schedule content that is relevant to the services that you do offer.
You Don't Need to Lift a Finger
You don't need to do anything. Simply subscribe to our Resource Library service and our team will ensure that a new post is published to your site on a regular basis. Resource Library is available to all 1sixty8 media clients. Even if you aren't an existing client, contact us and let us see how we can fit Resource Library into your content marketing program.
Includes Free Vendor Sponsored Posts!
CoOp3.0 is a marketing program for mobile electronics manufacturers that helps them get their message to consumers. We create brand and product-specific content that is paid for by participating vendors and push that content to Resource Library subscribers who sell those products. Getting a first look at new products, with in-depth details, is a great way to draw interested clients to your website, and subsequently, your store. And best of all, there is no charge to you! These posts will magically appear on your website as they become available.
What Else Can I Do with Resource Library?
The articles we publish can be used in many ways. If you are having a conversation with a client about a proposal, links to articles about OEM integration, proper speaker installation or sound deadening can help reinforce your sales pitch. All articles are written in a way that educates clients about the features and benefits of the topics being discussed and explains how specialty retailers like you can provide those services.
Resource Library posts are excellent for social sharing. We encourage all subscribers to share these posts on their social media to drive traffic, increase their visitors' time spent on the site and reducing bounce rate. That's also a great way to bring attention to your company and the services you offer.
Who Creates Resource Library Content?

The 1sixty8 media team is composed of industry veterans with a variety of backgrounds. We have store owners and installers from the retail side, and marketing, training and product development experts from the manufacturer side. Combined, every facet of the industry is covered to ensure our approach to content and its delivery helps share your message.
Your Investment
We understand that not every retailer has an unlimited budget. We have created solutions that allow your company to grow while keeping your budget in check.
Resource Library comes in 3 different flavors ranging from $119/month to $399/month. All of our Resource Library solutions are 100% turnkey and do not require and "sweat equity" from our clients.  We handle it all.
1

YES

NO

NO

1 per Year

YES

1 free per year

0

1 Year

$149
2/3

YES

YES

NO

2 per Year

YES

4 free per year

$200

1 Year

$249
4/5

YES

YES

YES

4 per Year

YES

6 free per year

$400

1 Year

$349
Find Out More About Resource Library Today
If you are looking for the easiest way to publish high quality content on your website, whether it's about a project you have completed, a service you offer, a new product or our pre-packaged industry-specific content from Resource Library, contact the 1sixty8 media team today.