Content marketing is the heart and soul of 1sixty8 media. Our company was founded on the premise that having ongoing, relevant content on your website will draw an ever-increasing amount of clients to you. The best way to approach content marketing is with a well-thought-out and executed custom content plan. If your budget allows, your business will see the best long-term benefits from a campaign of this type.
While our processes are nearly turnkey, clients still do need to supply images of their work and details that are relevant to how their company goes to market in certain areas. Our systems make the delivery of this information easy, but all too often, clients will run behind. Once they do, it gets harder and harder to catch up. The good news is that it doesn't have to be overwhelming, but rather, it just takes a few minor changes in strategy. Follow along as we discuss ways to get the most out of your relationship with 1sixty8 media while reducing stress.
Look at Content Marketing as a Marathon, Not a Sprint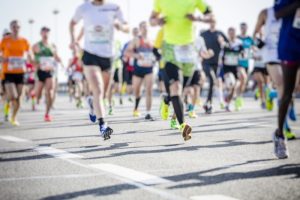 While it is true that a new piece of content that gets added to your site can start generating results within a few days, the reality is that you should look at the content you post as a long-term investment. We have had clients post a piece of content to their site that continues to drive business several years after it was posted. This can be especially true of builds and mini builds. While we would always suggest adding remote start content in colder months and marine audio in warmer months, all of it will be helpful. So, if you get to December and the only mini build material you have is on a Harley, it's OK to do it. While it may not give you large rewards for a couple of months, it will still have the same results long term.
Build a Library from which to Pull Content
The next step in reducing stress is by building a library of images to use for builds, mini builds and quick posts. At last count here at WSS, I have at least 30 builds and mini builds from which to choose. What that means to me is that during an unusually busy month, or a month where good vehicles to use may be slim, I just pull up my library and start submitting it. It doesn't matter if you did a Silverado or a Harley nine months ago. Your clients won't realize it. What matters most is the quality of your content and the consistency with which it is posted.
A Library Allows You to Better Prepare for Seasonal Pushes
Once you have focused on building a library of content from which to pull, the ability to make seasonal pushes with your website becomes much easier. In late winter, you can pull boat and motorcycle content, and in the spring, you add RV, navigation, and rear seat entertainment. In the summer, you push tint, and in late summer, you ramp up remote start and heated seats. The library eliminates the stress of hoping a particular category of upgrade comes in so you can do a post.
You Are Now In Charge of Content
Working on submitting content ahead of schedule allows you to be in charge of the list instead of the list being in charge of you. To be blunt, once you get behind on submitting content, it can be a very difficult struggle to catch up.
A Real-life Case for Building Your Library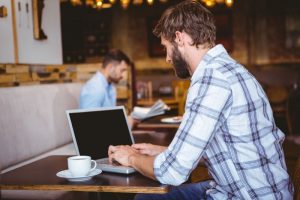 Once you get your team into a groove of building the library, take images of anything and everything that may be valuable. I once sat down over two days and submitted more than 20 quick posts. After my son had his accident in the summer of 2016, it was several months before my life started to normalize. The good news was, I could sit with my laptop in the hospital or rehab café and submit content. I wasn't seeing my library being built up back at the store, but at that time I probably had stored up nine months of content. It took a burden off of what was an extremely stressful time in my life.
Ask Us for Help
The final step in reducing stress may be to ask your content manager for help. We are in this together. We want your website to be the single best marketing tool for your shop and will do whatever we can to help you make it happen. Let us help you create systems and processes to start building your library. Both Mitch and I use these processes in our own retail facilities and can easily help you implement a system that will work for you. All you need to do is ask, and we promise to help.