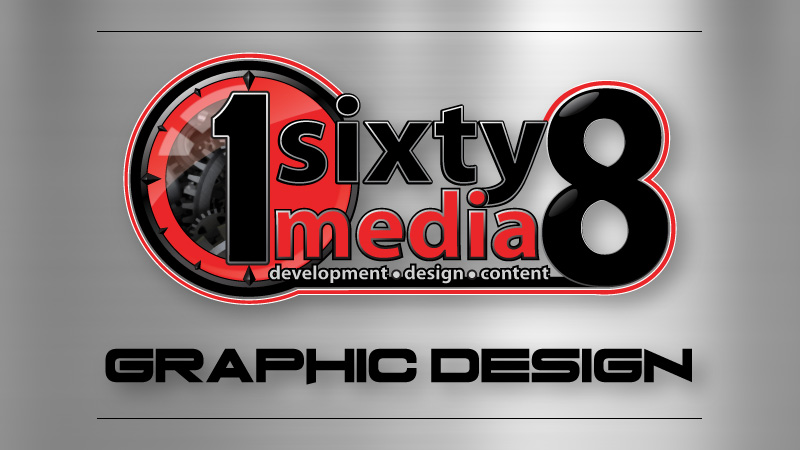 A key part of communicating your company's message to prospective clients hinges on your image and graphic design. 1sixty8 media offers complete graphic design services to the entire mobile enhancement industry. Read on to find out what makes our services unique and easy to implement.
Mobile Enhancement Industry Experts
Our graphic design team is headed by our art director, Jerrod Pfeffer. Jerrod's formal education and experience span more than 15 years. Supporting Jerrod is our content creation team. The content team at 1sixty8 media is uniquely positioned to provide expertise in the mobile enhancement industry. We are veteran store owners, installers and technicians with extensive experience doing what you do – enhancing the functionality, performance and style of your clients' vehicles. We speak the same language you do and understand what your clients want.
Our products send your message clearly, using images and terminology that are common to our industry. When you use our services, your communications will be focused and detailed, rather than vague or generic.
The Graphic Design Process
Our graphic design services are a very different experience from your local print and design house. You let us know what your project is and our team moves into action to create relevant content with a clearly focused message. Our expertise leaves you free to return to your customers while we create your vision quickly and efficiently. Our turnkey solutions require minimal input from you. We handle all the details, including printing and delivery to your front door or inbox.
Design Offerings
There is no limit to what we can design for you. Here are just some of the products we offer to our clients:
Business Cards
Event and Sale Invitations and Flyers
Special Service and Line Cards
Logo Design
In-Store Displays and Signage
Brochures and Catalogs
E-mail Templates
and much more!
If you have a project in mind, whether it is simple or abstract, let us know. Our team would love to hear from you and help you create a look that is all about your company.
Contact Us Today
Let your fellow industry experts at 1sixty8 media help you share your message. To learn more about 1sixty8 media's graphic design services, contact Jerrod Pfeffer or submit an online estimate request. We look forward to working with you!