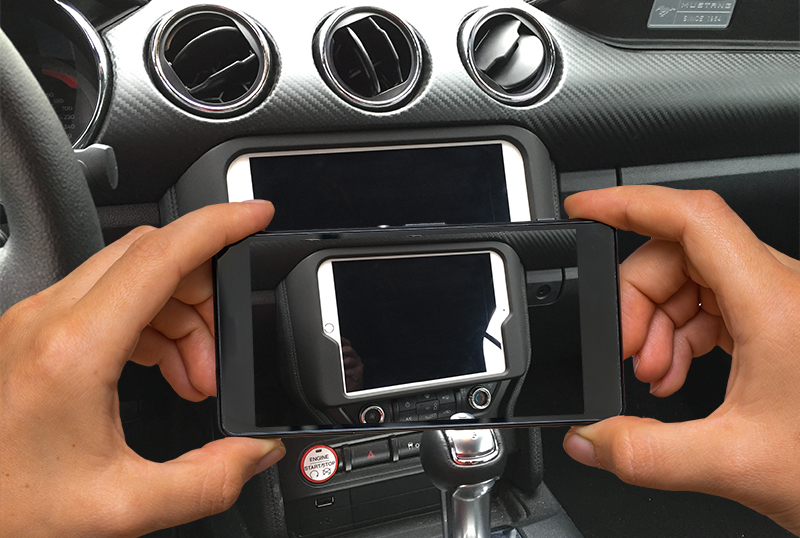 Part 1 of this series looked at what we should be taking pictures of to maximize our online presence. In this article, we move forward, looking at what we can take our photographs with.
Some people say you have to use a digital single-lens reflex (DSLR) camera to take the best pictures. In some ways, they are correct. If we take the context of "best" being relative, though, we open ourselves up to the possibility that the "best" thing to use isn't always a DSLR camera. If the person using the camera has any knowledge whatsoever of photography, then a DSLR camera might actually be worse. It is much easier to take a bad picture with a DSLR camera than with a smartphone, if you don't understand how to use it.
We feel that the pinnacle of picture-taking would be using a DSLR camera, but we also understand not everyone is ready for that. To help put all of this in perspective, let's look at the three most-common options for photography and how to use them.
Smartphones
Your smartphone can be one of your website's best assets. Why? Because every single one of your employees has one.
The camera technology in smartphones has improved drastically over the past few years. It is now possible to take photographs with a smartphone that are definitely usable on a website. The worst picture isn't the one that is blurry, or not composed well or has poor lighting. The worst picture is the one not taken. This is where the value of the smartphone comes in. Allowing the use of smartphones for install pictures means there is never an excuse for not documenting work with a photograph.
The value of the Quick Posts, Mini-Build Posts and Build Posts is that people with those vehicles or looking for those services find those posts on your webpage and read about them. Those posts are composed of two main things: words and photographs. 1sixty8 media can handle the words for the post, but we rely on you – our clients – for the pictures. Without pictures, there are no posts.
A few photographs from a smartphone of a radio installation in a Kia Optima can mean you now can publish a post about that job. Anyone with a Kia Optima in your area is more apt to find you online now, when they search for where to get a new radio for one of those vehicles.
Point-and-Shoot Cameras
Point-and-shoot cameras offer a number of advantages over smartphones. One of the biggest advantages is how they deal with light.
The lens on a smartphone is very small. That means there is only a small opening for light to enter. A point-and-shoot (referred to as P&S from here on) camera has a much larger lens than a smartphone. This gives the P&S the ability to take better-looking pictures in lower light conditions.
What is probably the biggest challenge when taking pictures of vehicle interiors? Lighting. It is almost impossible to get quality results when taking an interior photograph using the on-board flash of a camera. That is why we recommend turning off the flash on any camera you use to take interior pictures. We have to make the most of the light that is available. Typically, that isn't very much light. Here, then, lies the value of using a P&S camera over a smartphone: better pictures from less light.
There are some really great P&S cameras available. If you were planning on using a DSLR camera sometime in the future, I would recommend starting by having your employees use a P&S. Most P&S cameras have the ability to use an "aperture mode" setting, and some will even allow full manual adjustment. This gives your employees the ability to practice and learn more about the settings and how they work, while still having the option of an "auto" setting.
A few other benefits of using a P&S camera are:
Less expensive than a DSLR
Possibly more suited to the shop environment because of the more-closed design
Less bulk than a DSLR
Digital Single-Lens Reflex Cameras (DSLR)
The DSLR camera would be considered the pinnacle of picture-taking machines. A DSLR consists of a body – the part with the screen and knobs and dials, and the lens – the piece with all the glass. The bodies range wildly in price from a few hundred to thousands of dollars. Just as there are many bodies to choose from, there are as many or more lens options. (So many, in fact, that we aren't going to discuss them in this article. That will make an excellent topic for an article of its own down the road.)
The advice we offer is this: Choose a major brand of camera (Nikon and Canon are the two most popular), and stick with that brand. If you are on a budget, start with an inexpensive body and focus on the lenses. Then, as you grow in experience, you can keep the lenses and upgrade the body. The lenses from the same brand will fit on any of their bodies, so once you buy a lens, you can keep it for life.
Camera-related things are a lot like car audio things: As you spend more money, you do get better equipment, so buy the best you can at the time. A good thing about photography equipment is there is always a strong used market. Photography people tend to take good care of their equipment, so there are many used options that are a good value, and can serve you well for years to come. If it is time to get a new body, you should be able to sell the old body and recoup some of the new body expense. The used market can also be a good avenue to get started with a DSLR.
Conclusion
Those are the three main options for taking pictures for your website. None of them are perfect, so you have to find the right one for you.
In the next article, we look at where to take your installation photographs and some tips for taking them.