Many retailers over the years have started using more technical-sounding phrases to describe the services they offer. "Window treatment" is an example of one of the phrases used to describe window tinting services. Now, while the term "window treatment" sounds more exotic, the reality is that most clients are going to search for "window tint." So if the online content is focused on keywords that people don't search for, the results will be poor. It can happen even on a well-done website with lots of good quality content.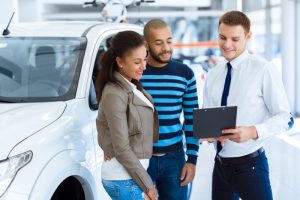 So, if you are a retailer who likes to use wording that is different than the competition's, how do you preserve your message and get clients to find you when performing an Internet search? I think the secret is differentiating between in-store branding and presentations and content designed to attract clients online.
1sixty8 media suggests that, with the permission of the retailer, we can preserve their branding while being sure to improve search engine results of the more traditional search terms. Here are our suggestions to help develop an effective online strategy that doesn't water down your in-store promotions:
Don't fall into the trap of using highly technical buzzwords to describe your categories, as it will have poor success online.
Recognize that clients don't search for window treatments, they search for window tint.
Understand that even if they find your content online, they may not understand what a "window treatment" is, so your phone may never ring.
The good news here is that we can help you continue to refine your online brand while making your products easy to find online. Our team is made up of industry experts, with multiple store owners on staff. What that means for you is that we experience the same things in our store that you experience in your own. For that reason, we aren't guessing when we come up with ideas but, rather, are using time-tested tactics that we have honed over the years in our own markets.
We invite you to take the next step and contact 1sixty8 media by clicking here. Our company will learn about the differential advantages that make you unique in your market and will make the most of those advantages to help you attract better clients. All you need to do now is contact us.