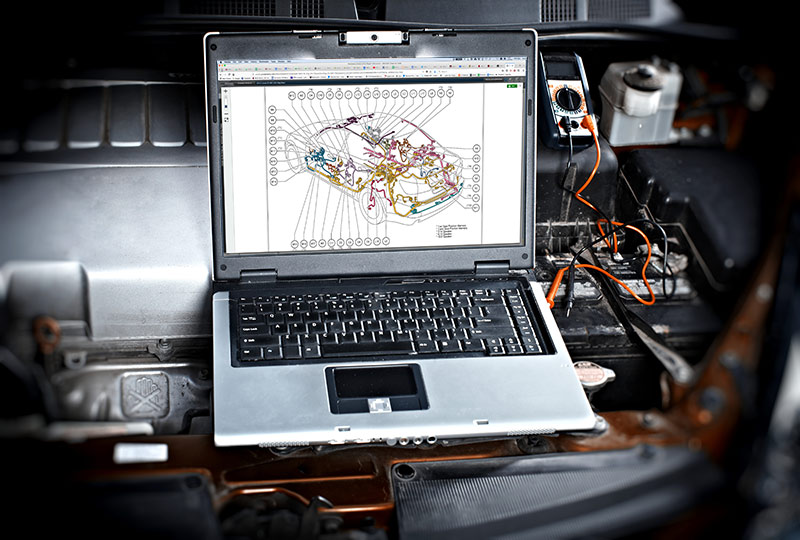 For mobile enhancement retailers, having access to vehicle-specific information is critical to being efficient and professional. ProDemand from Mitchell 1 allows technicians to retrieve vehicle wiring diagrams, electrical component mounting locations, vehicle disassembly and assembly instructions, Technical Service Bulletins, and much more in seconds. From a simple radio or speaker upgrade to the integration of an advanced audio system or a remote car starter, ProDemand gives you the tools you need to get the job done correctly.
How Does ProDemand Work?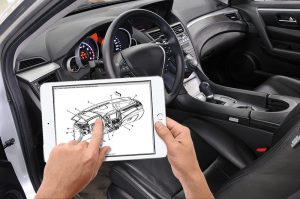 Log into ProDemand using an Internet browser, then choose the vehicle you want to research using the VIN or year, make, model and trim level. ProDemand will bring up a quick-access menu and list the top 10 most commonly replaced components, diagnostic trouble codes, symptoms and searches. You can immediately start your search from there.
Because ProDemand is web-based, you can access it from a smartphone or tablet as easily as from your desktop computer.
ProDemand provides instant access to information. No more searching Internet forums, posting on Facebook groups, or calling your friends or manufacturers. You can look up what you need when you need it.
Electrical Wiring Diagrams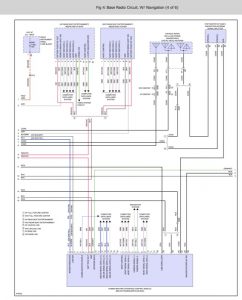 When you start work on a new vehicle, having access to the vehicle wiring diagrams provided by the automobile manufacturer will aid your ability to quote the job properly, discuss any integration options or concerns with the customer, and evaluate the time and skill level for the job accurately. These wiring diagrams show wire colors, connection locations, pin locations and their purpose. If you are looking for a backup camera signal or want to know which wire to probe to find the remote turn-on signal, the answer is readily available. Installing an immobilizer, remote car starter, security system or audio system is faster, safer and more predictable when you have the right information. Are you hunting for the location of OEM noise cancellation microphones? ProDemand has the answers.
ProDemand also includes information about module, sensor, connector and fuse box locations. Are you looking for an amplifier in a car? Type in the VIN and search for "amplifier." In seconds, you will know exactly where to look.
Vehicle Disassembly Instructions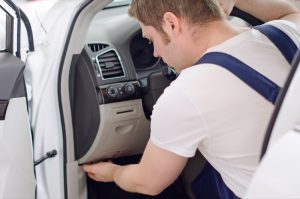 ProDemand includes information about the removal and reinstallation procedures for almost every component of the vehicle. The information highlights fastener locations and, in most cases, provides the suggested removal process. If ProDemand can save you the frustration and hassle of having to replace a single trim panel, it is worth every penny. When it is time to reassemble the vehicle, you can use the information to be sure it is done per OEM specifications.
Technical Service Bulletins and Recall Notices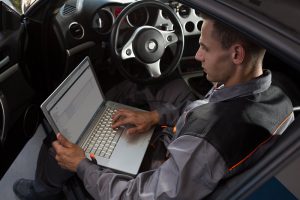 Have you ever had problems with a vehicle days or weeks after you finish working on it? Could the problem be with what you did, or is it the vehicle itself? With ProDemand, you can look up technical service bulletins and recall notices instantly. Imagine being able to tell a client over the phone that their issue is known for that vehicle and give them the service bulletin information. Your technicians won't waste a second of time on troubleshooting something that they didn't do. Even better, you can provide a heads-up to any issues they are unaware of as a value-added service while the car is being worked on.
Professional Service
ProDemand not only gives technicians the tools they need to do their job, but it is also a fantastic tool for your sales team. Showing your clients that you have access to the same information as a dealership highlights your dedication and commitment to your trade.
ProDemand is a professional tool that gives you and your staff the information they need to work efficiently and reliably. For more information about ProDemand, or to learn more about the special pricing 1sixty8 media has made available specifically for mobile enhancement retailers, please Contact Us Today.