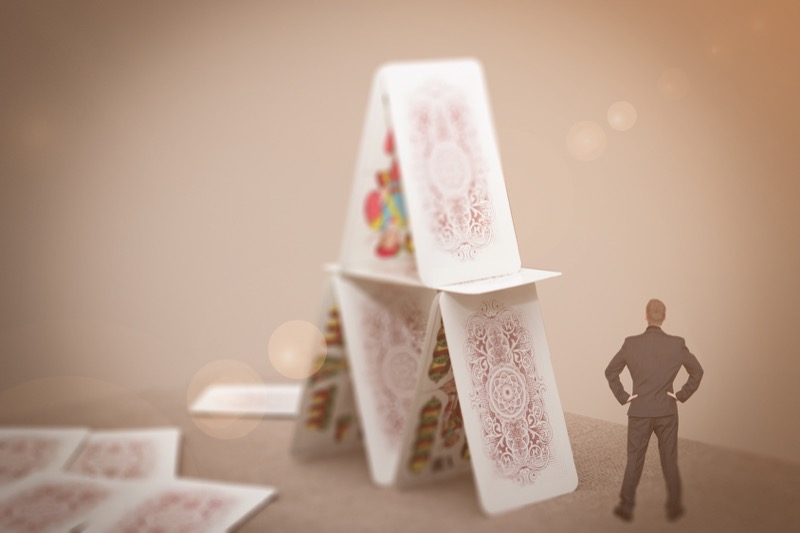 Recently, I was interviewing a potential new team member when I asked what their philosophy was concerning content marketing vs other forms of online marketing tools and platforms (Yelp, AdWords, Facebook, etc.)  Their answer was simple: "Don't build your house on rented land."
They had just summed up in seven words everything that 1sixty8 media stands for.  But what exactly does "Don't build your house on rented land" mean in the context of marketing your small business online?
Content is King, Right?
Absolutely! No question. It doesn't matter what business you are in, producing great content is key to a successful online presence. Google loves great content, and your current and prospective customers love great content. If you are engaged in any sort of online marketing campaign and it isn't centered around content, you are going down the wrong path.
The Easy Way (… is not always the best way)
It's quite simple to set up a LinkedIn, Twitter or Facebook account and start publishing content immediately on those platforms. You can set up a Facebook page for your company in minutes, and the truth is, you should be doing this. Social media is here to stay, and any smart business owner should be using it. What a smart business owner should not be doing is making social media and other platforms the sole home for their content.
I remember five years ago in 2012, I could post a sale on my company's Facebook page and it would bring in many customers, inquiries, and phone calls.  We had more than 3,000 followers at the time, which was a lot for our particular industry and physical location. Today, because of internal changes at Facebook, my posts are likely to only be displayed to 10 percent or fewer of my followers (some will say 2 to 3 percent). Fortunately, my content has a home somewhere else.
The Right Way
You must establish a quality website and publish your content to a domain that you own. Do this consistently and you will be ahead of most of your competitors.  When you publish high quality content on a domain that you own, you are controlling your own destiny. Regardless of the changes at a social media company, your content will continue to be indexed by the search engines and found by interested consumers. Your content is your own and not under the control of Wall Street or Corporate America. Your house is now built on land that you own, not that which you rent.
The Argument Could be Made …
The argument could be made that Google has algorithm changes all the time. These changes affect how effectively content is found on the Internet. This is true and can help or hinder the ability of your quality content to be found. You cannot get around this. At the end of the day, you own the site and you control the content. If something happens that minimizes your ability to get found on Google, it is 100 percent within your control to pivot and make changes that can improve your situation. There was nothing I could do when Facebook decided to limit the visibility of my page and millions of other small business pages unless I promoted my posts.
Why This is a Long-Term Strategy
Google's mission statement is "to organize the world's information and make it universally accessible and useful." Their product is providing the best answer to their users' questions. How, exactly how they do this is a mystery. But they want the best answer at the top of the Search Engine Results Page (SERP) every time. This is what keeps people coming back and the competitors (of which there are many) at bay.
As a small business, you should have a great website that is easy to navigate, attractive, and inviting. Populate that site with content that truly helps people, answers their questions and adds value to their lives. This is what Google wants. If you do this, regardless of any future algorithm changes, you and your small business will stand the test of time.
Where Does 1sixty8 media Fit In?
The very foundation of what we do at 1sixty8 media is content marketing: Writing great content and publishing it on a website that you own and control. We believe that educating existing and prospective customers pays dividends today, tomorrow, and well into the future.
Social media is an important component of any well-planned online marketing campaign.  So is pay-per-click (Google AdWords) advertising. But it is our belief that before you engage in any other form of online marketing, make sure you have a quality website that you are constantly feeding with quality, well-constructed and presented content.
Build your house (online content) on land that you own (your website) and share this content everywhere you can. Do this well and you will soon see the fruits of your labor and investment.
If you are involved in the mobile enhancement industry and want to learn more about this topic or what we have to offer, please feel free to contact us today.