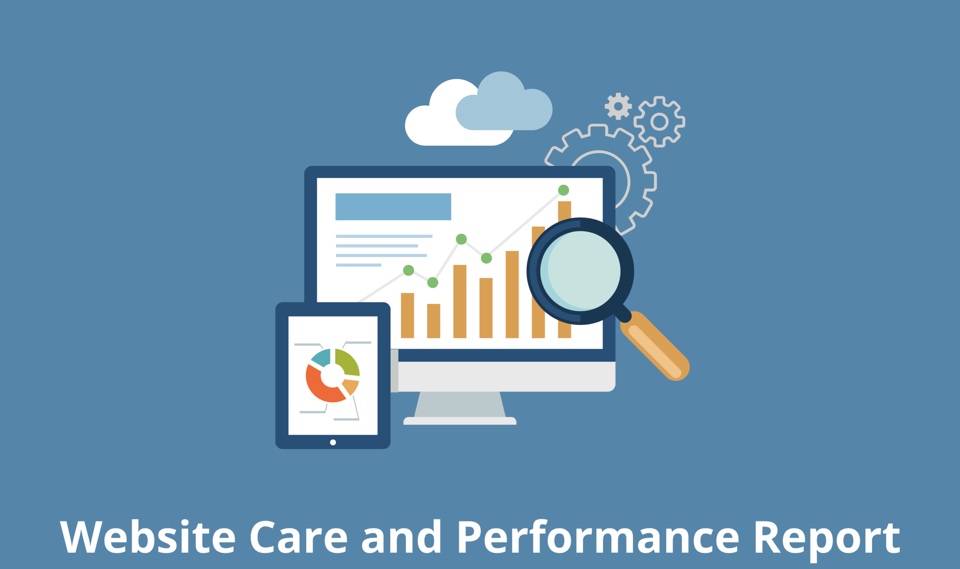 1sixty8 media is proud to announce the rollout of our Website Care and Performance Reports. Many clients have asked for this service and we have been actively searching for a great solution. We've finally found a perfect solution that provides all the relevant data that most clients desire.
We will be offering two levels of reporting. Basic Website Care and Performance Reports will be free to all clients with Managed Hosting or Content Plans. Enhanced Reports will be available for a monthly fee.
The basic reporting service will consist of the following sections.
Updates
This section will detail all of the updates done to your site's backend during the specified time period. This includes WordPress updates, plugin updates and theme updates. We will report all versioning, along with the date that the update occurred.
Optimization
This section will detail the database optimizations that we've made to your site. Our system tags and deletes spam comments on a regular basis, as well as updating post revisions. Without these optimizations, your database would eventually become bloated and your site would begin to slow down.
Backups
We have a comprehensive backup schedule at 1sixty8 media. We back up all of our clients' sites every single day.  This section of the report will detail how many restore points we have available and how many were made during the reporting period. You will have the peace of mind of knowing that your site is safe and secure when hosted with 1sixty8 media.
Uptime
Our hosting platform is one of the most reliable in the industry. Our goal is 100% uptime, but, as with any hosting platforms, sites will go down from time to time. Our uptime monitoring will give you exact details any time your site goes offline, if ever, and for any reason. You will know exactly what your monthly uptime percentage was each month. We have nothing to hide because our hosting is one of the best in the industry.
Security
Because we update your websites a minimum of three times a week and use only tried-and-trusted themes and plugins, we keep security risks to a minimum. That said, we perform a monthly security check on your site to ensure that there are no loose ends. This report confirms the successful completion of these tests.
In addition to all of this, clients can opt into Enhanced Reporting, which includes the following modules.
Performance
Page load speed is critical for both SEO and user experience. Nobody waits for slow-loading webpages. Our hosting platform is designed to be lightning fast, but updates can sometimes cause conflicts that slow down your load time. Our performance report details your Google PageSpeed Grade (the most important metric) and your YSlow Grade (less important but insightful). It also details your load speed, page size and total number of requests needed to build your page. All of this can be used to improve your site's overall performance. (It is important to note that the goal is not to achieve a perfect score.)
SEO
While less important than it once was, Search Engine Optimization (SEO) is still an important part of any website's success. Knowing where your site ranks for important keyword phrases gives you a tremendous amount of insight about where to spend your content marketing dollars. Are you highly ranked at one store and not at another? Are you ranked #1 for a certain category but not on the first page for another? Where do your rank in relation to certain competitors?
Our comprehensive SEO reporting answers all of these questions.
When you subscribe to Enhanced Reporting, 1sixty8 media will manage a cultivated keyword list right in the reporting software. Each month, you will see where you improved and where you need improvement. Your project manager will review this with you and use it as a guide to put together a plan for improvement.
Pricing will vary by account, so contact your project manager for a quote for Enhanced Reporting.
Reporting will start for some accounts in September and for all in October.
We have worked hard and invested substantial resources into this new product. We hope that you find value in it.