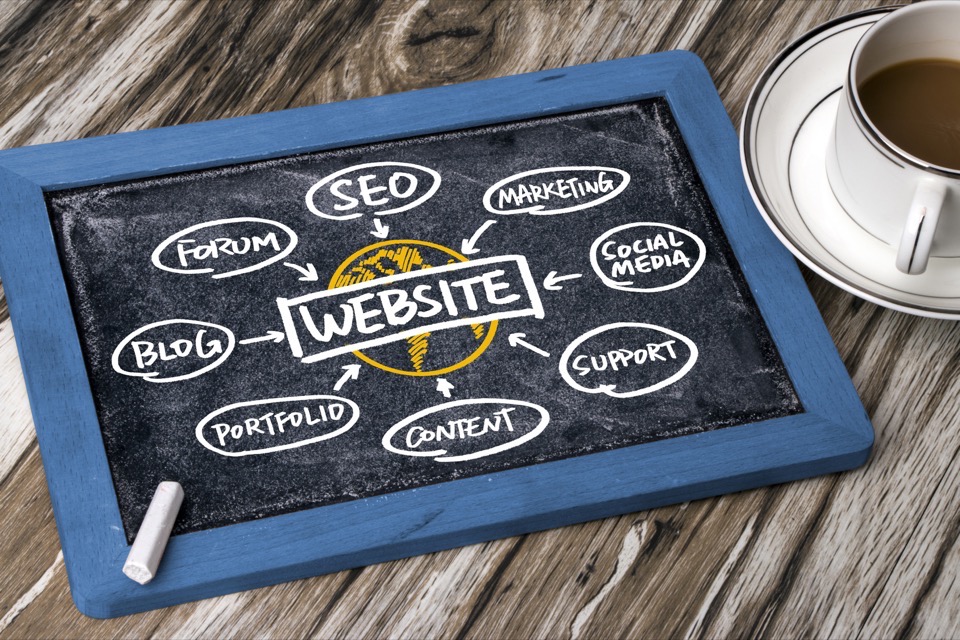 In my business, I talk to business people on a regular basis. A common complaint is that their current online marketing is not producing the results that they believe it should. I often hear statements like "I spend $500/month on Facebook ads" and "My Adwords budget is $750 month" — but they are not seeing results from their advertising expense.
Almost every single time, the answer is the same: Their websites are crummy at best and, in most cases, awful. It is my solid position that you should not spend one dollar on online marketing until you have a website that you can be proud of. Let me explain.
Your Website is Your Online Persona
It's no secret that most consumers are doing their purchasing research online these days. When your company's website comes up, you want it to portray you as an expert and a professional, don't you? Most of my clients sell technology. If one of their websites looks like it is from the 1990s or 2000s, that doesn't say much for the company being cutting edge.
What about content? Does your content make you look like a professional? Equally important, does it make you look intelligent? If it is full of grammatical and spelling errors, you can be sure that many folks will notice. Why should they trust you with their car if your attention to detail is so slight?
Social Media and your Company Website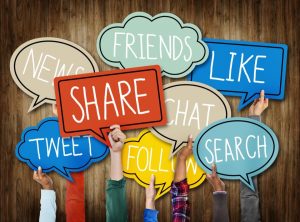 At 1sixty8 media, we believe in the power of social media. There is no denying the reach and influence that Facebook, Twitter and Instagram have. People trust their friends and value their friends' opinions.
Ultimately, though, when prospects stumble on your Facebook page, either by a referral or a sponsored ad, they will want to learn more about you, so they will want to check out your website. If they land on a great website with lots of information presented accurately and effectively, that will set you apart from most of your competitors. If it is substandard, all of your social media marketing efforts and expenses will be lost. You can spend a fortune on enhanced visibility, but it's wasted money if you don't have a professional-level website to back up that investment.
Adwords is Powerful … if Done Right
Many of my prospects prop up their online marketing with Google Adwords. They spend a lot of money on clicks in hopes of growing their businesses. Adwords can be very powerful, but you should never spend a penny on Adwords clicks until you clean up your website.
First of all, your CPC (cost per click) and your positioning on the SERPs (search results pages) are dictated largely by the quality of the landing page you are directing your clicks to. Is the landing page relevant to the keyword you are paying for? Does Google think it is a great page?  If it is not, then your bid will have to be much higher to get preferred positioning on the SERPs.  In other words, if your website stinks, you will be spending much more than you need to on Adwords.
Secondly, why would you spend money to send clicks to a poor-quality website? You keep your store clean, don't you? You wouldn't spend money on traditional advertising to get people to show up at a nasty, clutter-filled store with non-working displays and misspellings in store signage. Why do the same with your online presence?
Directories and Review Sites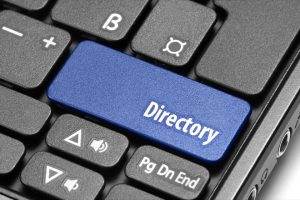 Many business people think that visibility at Yelp, Angie's List and the like are tickets to success. I won't debate that in this post, as I have stated my opinion about it in other posts. However, if you are going to spend money on Yelp, the goal is to get the prospect to take action. That action, in most cases, involves a visit to your website. What are they going to find? How many people are you losing once they see your website? I think you get the idea.
Your Website is an Asset
In my examples, I have referred to Facebook marketing, Google Adwords and Yelp as expenses. That is exactly what they are. You are spending money in hopes of getting a return. When you stop spending money on these services, they stop producing results. Your website, on the other hand, is a permanent marketing resource and should be looked at as an asset.
The purpose of this article is not to dissuade you from using these services. When used properly, they can be effective. You just have to understand that a quality website is a prerequisite to and partner with all of them.
Putting valuable marketing dollars into a website and the content on that website is an investment. You are buying an asset. You own that website and the content on it forever. It will continue to attract hot prospects to your company for many years to come.
What to Do Next
If, in your heart, you know that your website is lousy, stop spending money on social media, Adwords and Yelp. Direct that money into a quality website for your business. Seek out an expert in website design and content development who specializes in your industry. They are out there.
If you happen to be the owner of a 12-volt, mobile enhancement, truck accessory or window tinting company and want to create or improve your website, please consider contacting my company: 1sixty8 media. Our team is made up of award-winning store owners and installers, writers, and SEO specialists. We have walked in your shoes for over 100 combined years. We know your business. We take the hassle out of content creation for your company. We do all of the work so you are free to focus on what you do best: running your business. Contact us today.