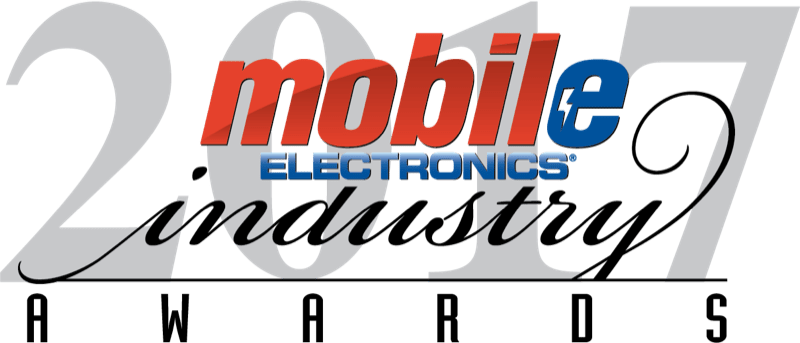 Each year, Mobile Electronics magazine honors members of the mobile electronics industry, presenting awards in categories such as Installer of the Year, Retailer of the Year, Rookie of the Year and Best Online Presence.
We here at 1sixty8 media are extremely proud of our clients who have earned their spots in this year's award categories. The recognition is well-deserved and hard-earned. Our clients on this list will move forward to a voting-based selection process that will ultimately narrow the candidates down to the grand prize winners in each category.
Thank you to each business and individual that has given us the opportunity to be a small part of your path to excellence. While it is no surprise that many of our clients would find their way onto these lists, we were thrilled to see that the categories of Best Customer Retention Program and Best Customer Service were populated solely by 1sixty8 media clients. Not to mention the fact that five out of eight nominees for best Online Presence are our clients!
We are proud of our association with such successful and growing businesses as those on this list:
Top 50 Installers
Nik Edmonds – Handcrafted Car Audio – Chandler, AZ
Derek Edwards – Certified Autosound & Security – Chilliwack, BC
Tim Baillie – Certified Autosound & Security – Maple Ridge, BC
Dave Evans – Adrenaline Autosound – Clayton, NC
Aaron Garcia – Perfectionist Auto Sound and Security – Anchorage, AK
Ron Hoser – Tier One Motoring – Oaks, PA
Rob Miller – JML Audio of St. Louis – Fenton, MO
Bryan Turvaville – 806 Autoworks – Amarillo, TX
Top 50 Retailers
Adrenaline Autosound – Clayton, NC
Cartronix Inc – Valparaiso, IN
Certified Autosound & Security – Maple Ridge, BC
Extreme Audio – Mechanicsville, VA
JML Audio of St. Louis – Fenton, MO
Kingpin Car & Marine Audio INC – Wilsonville, OR
Mobile Edge – Lehighton, PA
Ocala Car Audio – Ocala, FL
Prestige Car Audio & Marine – Metairie, LA
Tier One Motoring – Oaks, PA
Tip Top Customs – Morris, IL
Tunes-N-Tint – Lakeland, FL
Westminster Speed & Sound – Westminster, MD
Salesperson of the Year
Carter Bogaerts – Certified Autosound & Security – Chilliwack, BC
Nick Pocklington – Certified Autosound & Security – Chilliwack, BC
Joshua Landau – JML Audio of St. Louis – Fenton, MO
Parish Tanner – Ocala Car Audio – Ocala, FL
Rookie of the Year
Chris Cope – Certified Autosound & Security – Maple Ridge, BC
Bryan Turvaville – 806 Autoworks – Amarillo, TX
Most Improved Chain or Location
Ocala Car Audio – Ocala, FL
Prestige Car Audio & Marine – Metairie, LA
Tunes-N-Tint – Lakeland, FL
Best Online Presence
806 Autoworks – Amarillo, TX
Cartronix Inc – Valparaiso, IN
Kingpin Car & Marine Audio INC – Wilsonville, OR
Ocala Car Audio – Ocala, FL
Prestige Car Audio & Marine – Metairie, LA
Best Customer Retention Program
Cartronix Inc – Valparaiso, IN
Kingpin Car & Marine Audio INC – Wilsonville, OR
Ocala Car Audio – Ocala, FL
Prestige Car Audio & Marine – Metairie, LA
Best Customer Experience
Cartronix Inc – Valparaiso, IN
JML Audio of St. Louis – Fenton, MO
Kingpin Car & Marine Audio INC – Wilsonville, OR
Ocala Car Audio – Ocala, FL
Prestige Car Audio & Marine – Metairie, LA
Tunes-N-Tint – Lakeland, FL
Top Vendor, Autosound and Video
Top Vendor, Connectivity and Integration
AudioControl
Elettromedia USA
Top Vendor, Security and Convenience